Sign up for for a minimum of 3 hours, and you will receive this great gift pack!
Free T-Shirt
10 free tastings
A full FREE Meal Pass from one of the food vendors
Types of Jobs for Volunteers (June 3rd)
Soda Pourers (3 hour shifts from 10am-7pm)
Early morning set up (5am-8am)
Vendor Check in (7-10a) *** Full***
Ticket Booths (3 hour shifts from 9am-7pm)
Evening Breakdown (7-10p)
Click the link below to sign up!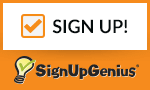 If you'd like to be on the planning committee, please email fest@homersoda.com!